We have one week holiday but it seems that my holiday was fulfill with a lot of activities and lecture... including visiting during the CNY, helping my uncle sell durian and some other fruits, went back to my dad's rumah panjai and this evening I'll drive to Kuching again to attend my lecture this coming Saturday.
Oh ya... before the holiday, I didn't had any lecture for one week and I used the time playing with my colleagues. We played volleyball at the evening and badminton at nite.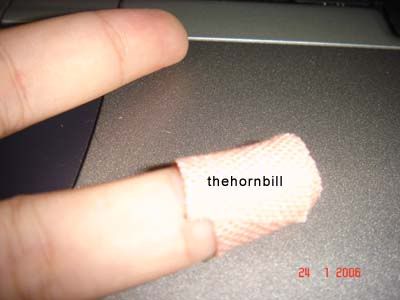 I cut my finger after playing badminton... hahaha... I washed my car outside the hall while waiting for my turn playing... Don't know how I got this but its bleeding heavily
and my tears drop a bit
. I'm scared of blood actually... :p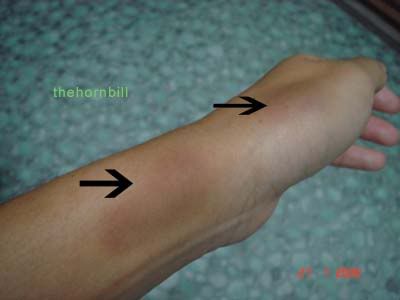 I hate playing volleyball and all the game which need me to touch the ball or the players... See, my hand...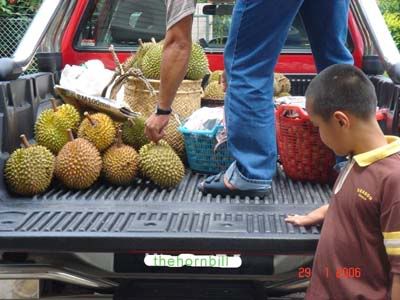 I helped my uncle sell durian... hehehe... got extra income for that.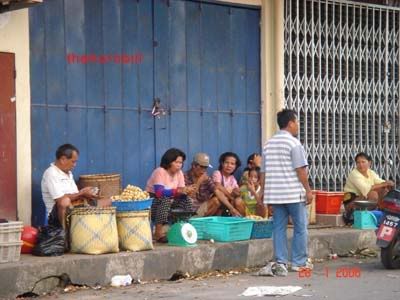 If you come over to Sarikei, don't forget to buy some fruits ha....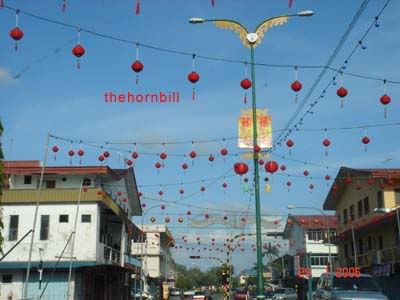 Hm, Happy Chinese New Year to all the bloggers and readers...
p/s : sorry for my bad English... I used to speak lot of Iban and BM this holiday with a bit of Chinese... :)