19th July 2005
Grandpa admitted in Sarikei General Hospital.
21st July 2005
They said my grandpa just need a rest.
22nd July 2005
My dad, aunts and uncles didnt satisfy... brought him to Rejang Medical Centre.
23rd July 2005
They said my grandpa is in critical condition. Transferred to Sibu General Hospital.
25th July 2005
6:58am - My grandpa left us due to septicaemia with paralytic ileus (dont know what is this) according to the Medical Certificate of Cause of Death
10:10am - I was informed by my colleague
12:00am - Arrived at long house... famliy members left only grandma and I, the rest was in Sibu. Really dont know what to do...
3.00pm - Grandpa's body arrived from Sibu
28th July 2005
Grandpa's body burried at Pendam Adong
May his soul rest in eternal peace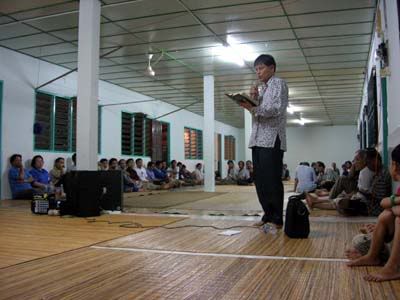 Words from the Bible
The last pic with grandpa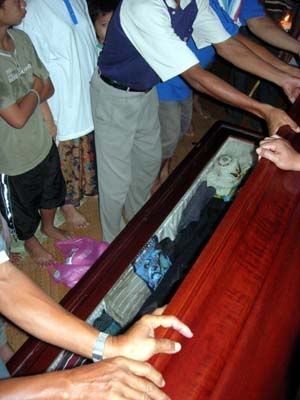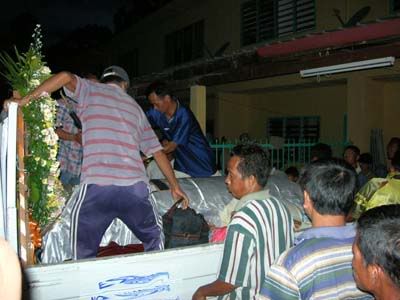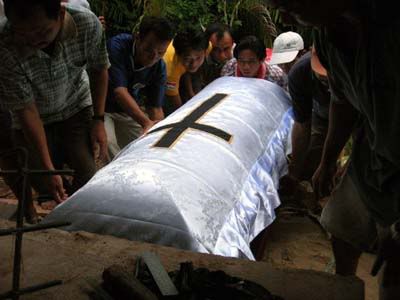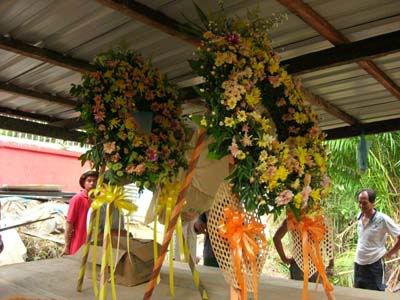 Flowers for our beloved grandpa
Deeply missed by all the family members