Halu... Back again. One week without any post... really miss it. Chewah!!! Anyway, thanks to my blog buddies (Chen, Chris, Chrissie, NSDS etc etc Fred etc etc... sorry if I forgot to mention your name)
Was in Kuching last week...doing something legal there. Will write about this legal bussiness soon... end of October or November. Please remind me... hehehe....
Went to Unimas on Sunday, sending Ezra and
MAWI
Remawi. They had a football match and I was suppose to be their coach. Next time la... Plan to call Chris, but she never give me her no... kan rugi tak jumpa aku... lalalala....
Hm, many things happen last week... can't review it one by one. There was a Pesta Nenas in Sarikei but since I was in Kuching at the same time... I cant get any pics of it... isk isk isk....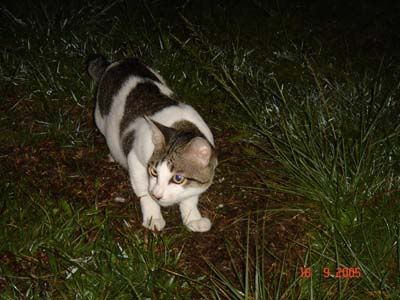 Meet Chot Mot, my adopted cat
Eh, got bbq also ka last week? Thanks to V,V,E,J,D,G,H,S,T,J,R,A,J and M. You know who you are... hehehe....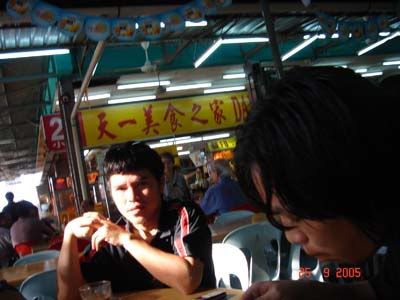 Introducing my Penan friends, Ezra, the most hot guy in Unimas (till now) with his Penan hair identity and his cousin, Mawi. Proud to be their friend. We miss your hairstyle Ezra.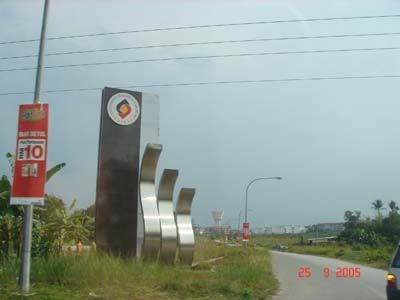 The main entrance of Kolej Sebayor. Stay there during my second year in Unimas. Now they call it Kolej Tun..(forgot already)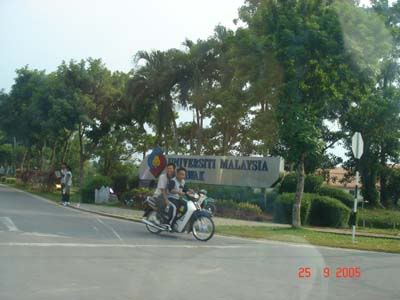 The most popular place to take pics especially during convocation day....