Yeabedabedu!!!!! Its holiday... woke up quite late this morning around 8am (considered as late, compare as usual). Plan to continue the sleeping hours but
afraid the bad dream comes again
i want to clean my house this morning.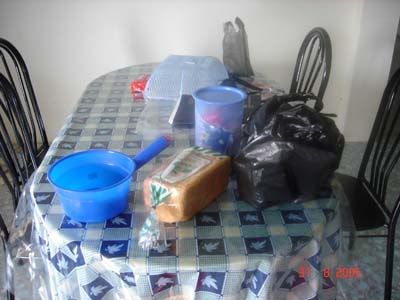 Jeng..jeng..jeng... i
never
seldom use this table for makan unless someone/friends coming. Hehehe... all in a mess. Dunno why the 'gayung' is on the table. Maybe my phone ringing while I'm taking my bath, so I ran to the phone and left the gayung there. Or maybe its raining (siling bocor) so I put the gayung to avoid the water from spreading on the table/floor. Or the gayung is used to kill the cockroaches.
This is the first living thing I saw this morning when I open the door before I say hi to my neighbour. This beetle is struggling to overturn (correct word?) itself back to the normal position.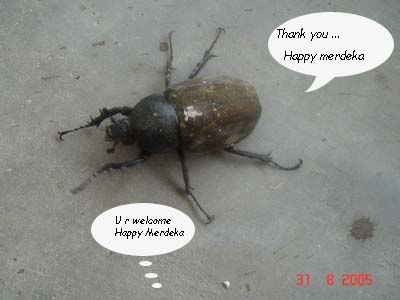 I'm an animal lover... I help her.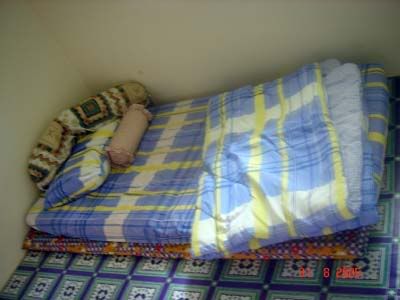 Previously I slept at the master room but I'm too small for that big room, I move to another room which is the smallest room. I sleep on the floor.. no bed because I dun have enough money to buy one... so kesian.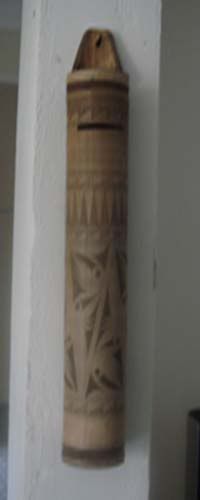 When this 'tabung duit' is full, I'll buy a bed for me... may be in 2 years time.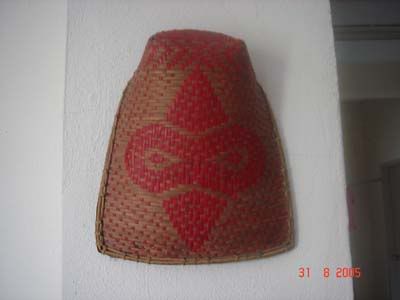 This
capan
(Iban's word) was given by my student. It's quite small actually... so I hang it on the wall. It is used to menampi (dunno the English word...Chrissie, help me).
After finish 40% cleaning my house, my stomach sang a wierd song. I called my friends and we went to
kedai Ayau
for breakfast. I ordered Ice Lemon Tea and laksa Sarawak. Went back after breakfast. Plan to continue the work but then I saw my PC on the table... really kesian because I didnt use her today.Hehehe.....
Okay... that's all. I don't have any special plan for today but its fine with me. I prefer
gurin-gurin
infront of my television, watching
Hindi movie
National Geographic.
Btw, how's your holiday?