Just came back from friends' house. We had our dinner there..celebrating the moon cake festival but there was no cake... only the moon in the sky... Although I'm a half Chinese but I dont know the main reason of celebrating the moon cake festival. I think Chinese people celebrate so many festival a year because my Chinese grandma always invited us to her house for makan free. May be Chen or other Chinese readers can tell me... I can't get it from my grandma because of language barrier. She can't understand Iban/Malay/English and I can't understand Foochow. Normally we use bahasa isyarat. Hehehe...
Btw, we had fried rice, fried kueh tiaw, fried mee, fried chicken, sweet and sour ehem and mix veges for our dinner.
Hungry?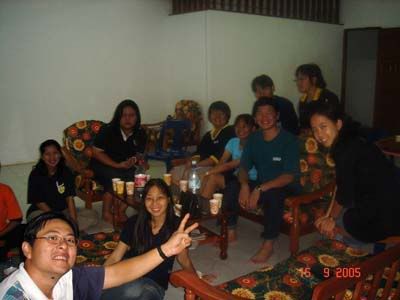 Happy moon cake festival to all of us...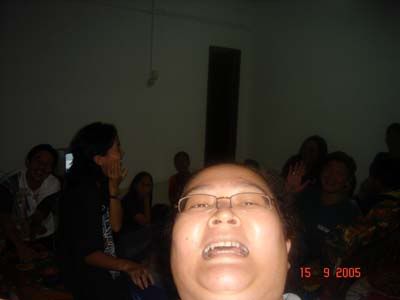 My buddy....
Em, another story...yesterday we went for swimming at the Julau river... 10 minutes walk from our place... This river, I tell you... gives me a lot of memories with my friends and the kids.... may be one chapter in my life jurnal.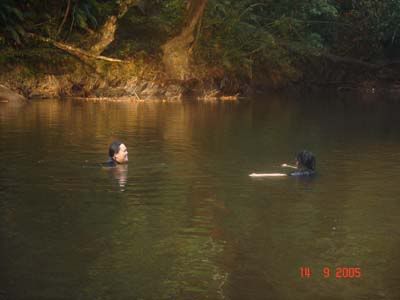 My friends enjoying the cold, fresh and clean water... No pollution.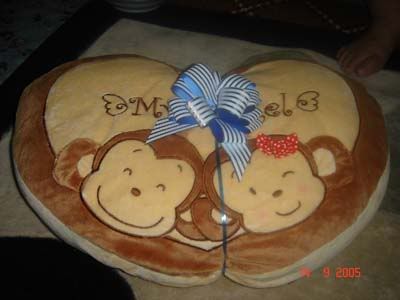 Another belated birthday present I'd received yesterday...thank you.