I still remember when one of my niece's husband told me that he cant find food in Sarawak especially in Kuching I guess that because my niece cant show him the place. Kuching got no food ka???? Apu!!! Even here in Sarikei we got a lot of choices... i guess...
Doing nothing at home this morning, my lil sis and I went jalan-jalan to Sarikei town. I just want to renew my ASB book but this always unfinished bank said they cant open any counter of ASNB today....
Quite dissappointed with that bank, we walked to the Gloria Cafe just next to BSN.
My fried kueh tiaw... more oily more yummy...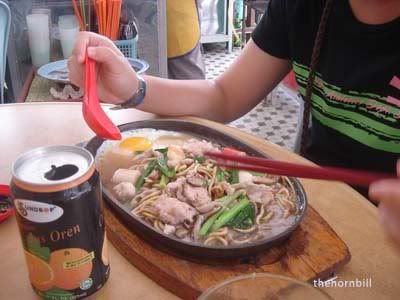 Hot plate mee.. I can finish 2 plates of this I tell you...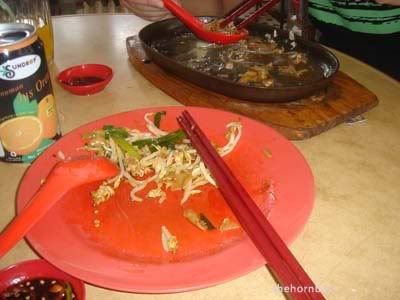 Burrppp...