When I was in KK on Mac 2004 (first trial to climb the mountain), my guardian parent gave me a book Matang dan Sempurna. I did read it but normally I read the interesting chapter eg mengurus dan menggunakan wang, memupuk dan memantapkan generasi... and I said to myself, I'm gonna read the whole chapters in book when I'm quite ready to be a matured and perfect person. Alasan jak ya...
Every year I will looking for this book but it seems that I'm still malas to read. *sigh*
Somehow last June, I keep on thinking of it but I left the book in Sarikei. When I went back for Gawai, I forgot to bring it back to Kuching. Fortunately Debbie is coming to Kuching and I asked for her help.
Hurm... the book is with me now... I hope I can finish my reading and understand every single word before this year end. Berapa tahun dah orang hadiahkan tapi masih tak habis-habis lagi?... Apu!!! Bukan tebal sangat pun.. kikiki..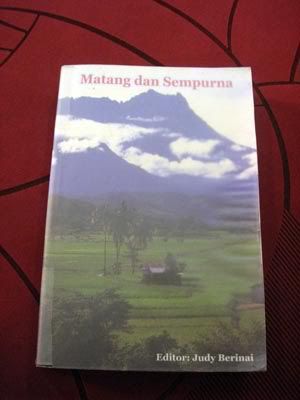 The book front cover
What's inside?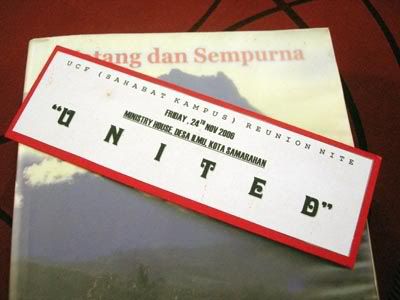 Sahabat Kampus bookmark...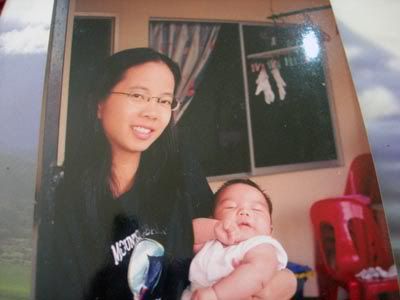 This photo been taken at the same day the baby's parent gave me the book... He's now already in kindergarden... Hehehe... Kira-kira 5 tahun dah berlalu... Masih berspek lagi aku masa zaman tu...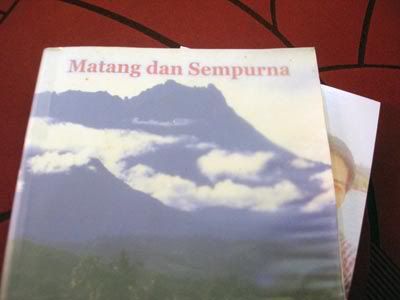 And my inspiration to finish the reading *_*