Some of my friends told me that i have a hectic live. Mungkin juak owh... But I really thanks God for this busy live because when i get busy i dont have much in my mind... Problems just passing by and i keep on walking or perhaps running forward.
I was in Bukit Jalil last week for the International Little Athletics. It was a great experience knowing and working with some big name in this field like Istiaq Mubarak and Marina Chin. Knowing Elizabeth Chong and her family is a blessing.
So proud with our boys from SSN Tabuan Jaya. Both of them won the gold for Malaysia and Nur Aisyah Ahmat broke the record in walk race.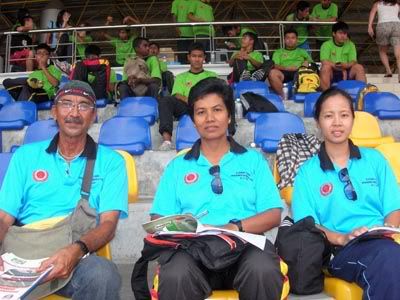 Photo of me, Elizabeth and Mr Istiaq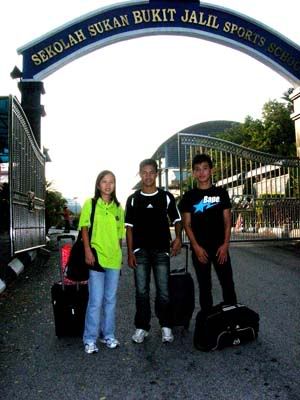 Our last day at SSBJ... photo of me, Nixson and Reon
Nur Aisyah Ahmat - Best Girl Under 15 (Malaysia)