Almost all Iban families stay in the long house or have a house in the long house. Although some of us stay in town but during Gawai Dayak, we will return back to our long house.
Living in a long house is not that easy... there will be less privacy. But... no need to be worried if you want to go for a vacation. Everyone in the long house will help you to look after your house.
For the time being, I'm not staying at the long house but since my grandma staying alone, I used to visit her and sometimes sleep there... at her longhouse.
This is my own family longhouse or...I can say this is Fred's future house. He will be given this longhouse as he is the only son in the family.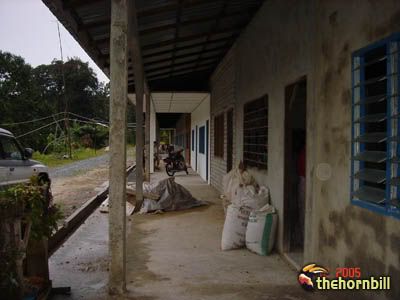 Outside...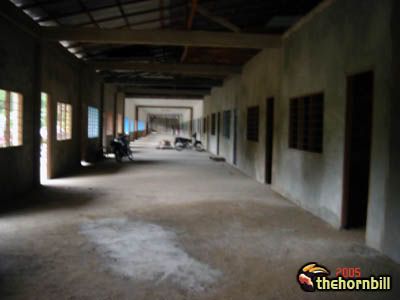 We call this ruai besai... if I'm not mistaken... hehehe... Our house is no 7 and we have 33 families here means... 33 houses or 'pintu'.
Perhaps, next year we can celebrate Gawai Dayak here. Belum siap lagilah tahun ni....