Hi...just came back from Kuching. Yesterday 4th June 2005 was one of my top list friend's (Dimut) wedding day with her beloved hubby... Sam.

The wedding reception was in Habour View Hotel in Kuching. I met my Unimas friends. This is my story....
Jumpa kawan lama buat jiwa aku kembali macam zaman-zaman kat Unimas. Aku rasalah dan aku yakin meja 18 is the most GILA-GILA during that nite. Awal-awal sampai... orang sibuk tunggu pengantin, we all sibuk bergambar. Bila pengantin sampai... pengantin pun sik senang duduk di tempat yang disediakan... mala jak jeling-jeling meja kamekorang. Ujung-ujung memang lepak sia... especially pengantin perempuan.
To my frens (table 18)... Simba, Pudun, Ronald, Adrian, Griffith, Griffith's partner, Rudy... Korang kelak mun ada pembiakan tut, tampang, belahan dedua, sulur paut????, rizom atau apa-apa ajaklah... padahla dengan aku. Mun FSTS students dah jumpa... lawak ala-ala sains nang sik dapat lari...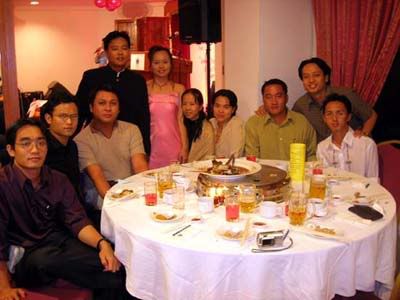 Table 18 with the bride & groom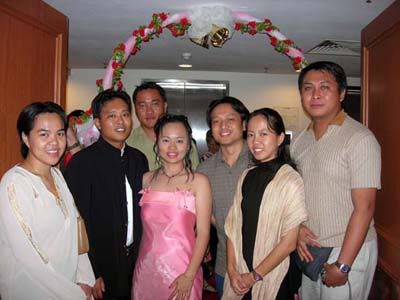 FSTS Students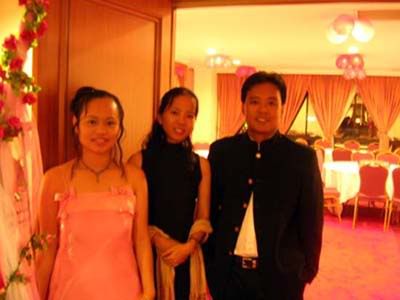 Dimut, Me and Sam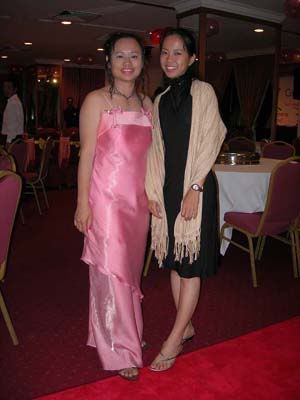 Soalan : Yang mana satukah pengantin perempuan?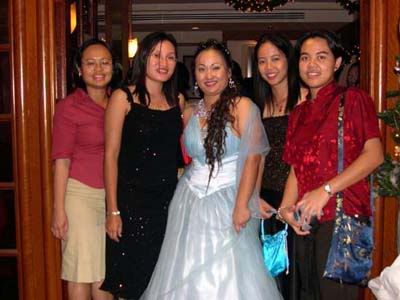 Bonus : Pame's wedding (Dec 2004)