Yesterday I went to Pakan... after 2 years i've been working here, then i knew that my grandpa's brother and my dad'd second cousin staying here. I made a visit to my Dad's cousin in Manding yesterday with lil sis. From Sarikei you can use personal car or bus (No6) to Pakan town. If you plan to use your own car u can directly drive to Manding through the Pakan Wak road... But if you plan to use bus... u need to find another transport to reach Manding as there's no bus service to Manding.
The road to Pakan... gravel and tar road... You need to drive around 20-40 km/h for your first time visit... then, its up to you as long as you know the road condition...
Here's some pics...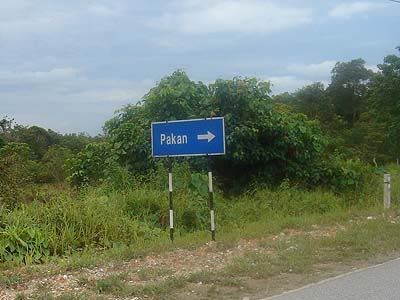 On your way towards Bintangor/Sibu/Bintulu/Miri/Sabah/Philiphine you will see this signboard Pakan... turn right to the junction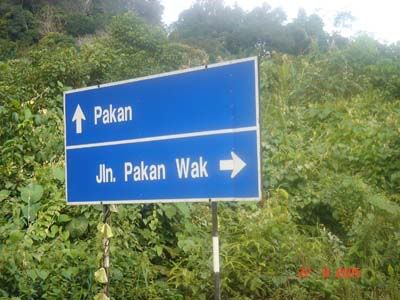 30 -60 minutes later (depends on how fast u drive) you'll see another signboard... turn right.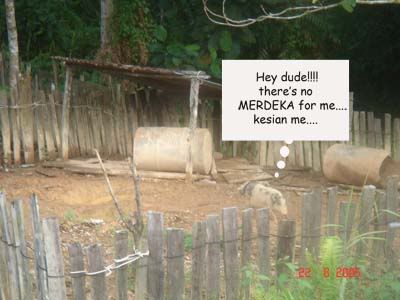 The first longhouses area is Berasuk and on your left after the bridge is little piggy's cage.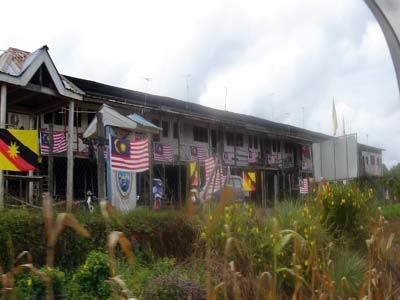 Patriotic longhouse people in Enturong. Me and lil sis stop for a while to take some pics here... very interesting. They hang the national and state flags at every house including the main enterance...
On your left before the junction to Lempa Antu is one big
tapang
tree... There's rumours telling that this tree is haunted...believe it or not...
Tips : sing out loud when u pass this area and dont look at your front mirror.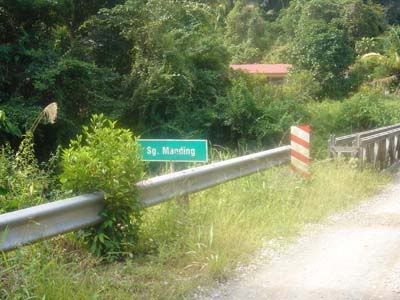 Finally... after 30-40 minutes you'll reach the Manding River....
This shed generally use for the long house people in Manding to process the latex... one of the main income here...
My dad's second cousin longhouse.... more than 3o families live here.
Well.. that's all for now... I'll bring you to another places next time... bye...