Last week my old old friends told me that they want to visit me here... they suppose to come this morning from Miri and this morning i received a phone call from Mac... Sekali ku tengok nombor opisnya...atiku berdebar-debar... "We can't make it this week... maybe another week... Wan is in ICU now"...Ah...sudah. I was about to book a flight ticket direct to Miri this morning to visit or give my last respect to Wan... Cis!!Cis!! hantu tul.... Kalau ya pun tak dapat datang Sarikei janganla guna alasan ICU... Sabar ajaklah...
I was frustrated a bit... I have nothing to do today because I'm suppose to busy-busy waiting for them... So... I slept the whole day....
3:30 pm - received a phone call from Jan.He and Mat is inside the Durin ferry... on their way to Sarikei... What a surprise.... Me as usual... potpetpotpet...
'tadik madah sik jadi..tok pehal jadi indah? teruk na korang tok...bla bla bla..."
Jan -
"woi... aku datang mauk jumpa ko tok... ko mauk jumpa aku sik?"
Me
- " tunggu di sarikei"
4:30 pm - I met them after I left Miri 2003....
"Gemuk na ko Jan...Mat, ko makin ensem"
Being a Sarikeian, i seldom visit the interesting places here but since my friends form Miri and Bintulu are coming... lets lepak somewhere... hehehe...
Inside Mat's car... They pick me up at the Ngiu Kee after sending Jan to visit Mr. WC... patut la... he sound soooo gentle when he answering my call..hahaha...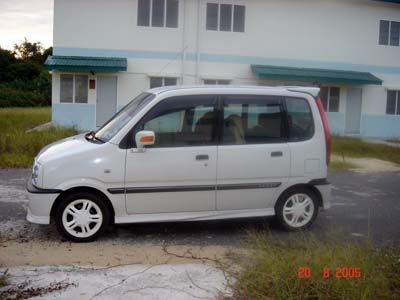 Mat's car... we went to the new housing area at Taman Susur Jambu... (box houses...) we entered one of the empty house, dunno belong to whom. Pintu sik berkunci so masuk jakla... nangga pelan dalam rumah ya... (Mentang-mentang ko kerja jadi designer Jan)
Lepak at the Sarikei Waterfront... Near the pineapple.... Mat, Sue and Jan in action...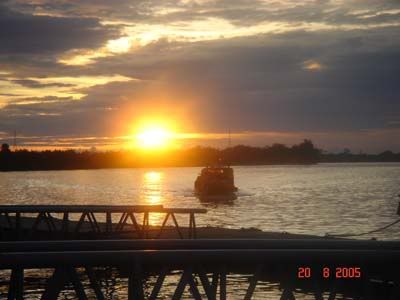 Beautiful sunset... Ada sunset paduhal kat sarikei tok... mun sik bawa kawan, sik aku tauk...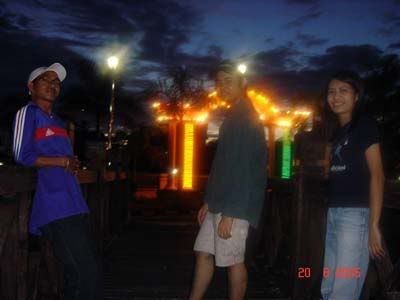 Lepak2 at Taman Bukit Tangki Air...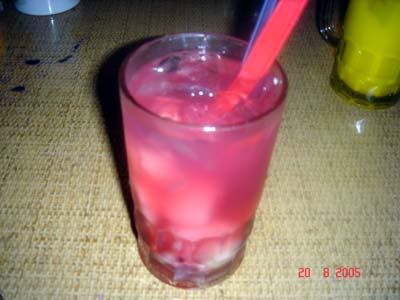 Never knew that Sarikei has a red in colour lychee syrup...
Oh ya!!! They brought some old old photos... masa agik 'ping'.... comelnya gambar dolok2. Hehehe...
To be continued tomorrow...