My dad's cousin @ my aunty called my mum yesterday. She asked us to visit their house for Raya at Taman Bintang today (Chris... I was at your place this evening). Around 1pm we (mum, lil sis and me) left home. Eh, where is dad and Fred? Dad has to accompany his friend to Rejang Medical Centre... sending his friend's mother inlaw. Fred still in KK... sleeping. Hehehe... Wei Fred... we ngabanglah today... Don't jilis aaa...
There are two ways to reach Bintangor from Sarikei if you plan to drive. One way is using the main road... Borneo Highway while the other way... the shortcut is crossing the Nyelong River. You need to use the ferry which cost you RM1.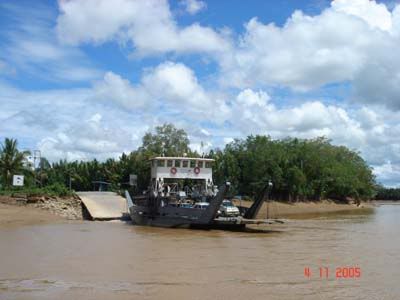 Normally I didnt take any pics when eating... hehehe... Anyway, after eating, I went to the kitchen and saw this ketupat. I asked permission from my aunt to take the pic...
You want to put the ketupat pic inside your photo album is it?
I answered back
No la... for my blog only. Okaylah....
Hehehe... I know, she doesn't know what does blog mean but nevermind aunty... Selamat Hari Raya for u and ur family...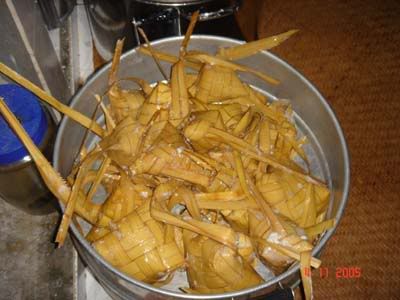 Uchu Keling
(Iban Warrior's Grandson) had post something about ketupat...
Kenyang already... let go back home...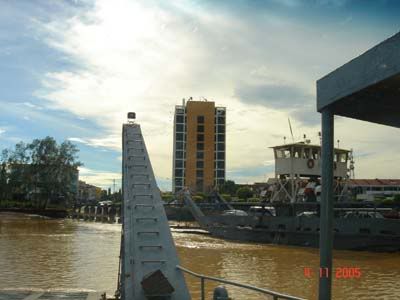 Wisma Jubli Mutiara.. the highest building in Sarikei...