This time I capture almost every pics of food that we ordered when i was in Kuching....
Place : Siang Siang Corner Matang
Pork Leg Rice (no comment... my friend ate this)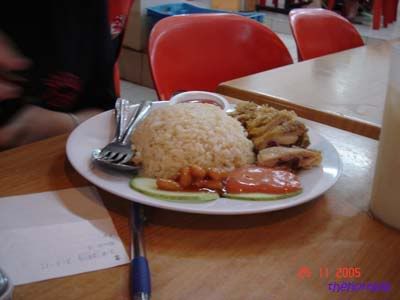 Salad Chicken Rice (no comment)
French Fries... (1 from 5)
Place : Kopitiam Satok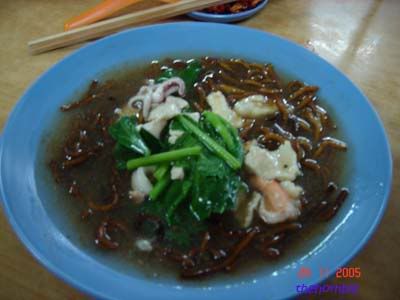 Not bad... or may be because i was so hungry during that time...
Place : This one just near the new Pizza Hut at Jalan Song, Tabuan
Sate... not bad...
Pork Porridge...find somewhere else to eat porridge... hehehe....
Anyway... i still prefer Sarikei's and Sibu's food compare with the food in Kuching. Sorry to Kuching peoples but you must try our food here first. There was one time I ordered Mee Sua (long life mee - Foochow) at the King Centre... I just gave it 2 out of 10...